WE PROVIDE TAXI AND MINIBUS TO EVERY CORNER OF THE COUNTRY!
24 Hours pick-up and / or drop-off
service available to and from
Pattaya to all points in Thailand
Clean, comfortable, reliable, well
maintained vehicles driven by
experienced knowledgeable drivers.
Non-smoking and smoking cars available.
THIS TRANSPORTATION SERVICE
IS LOCATED IN PATTAYA CITY.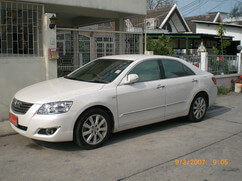 E-Mail any questions, comments orspecial travel concerns (ie. Children, senior, citizen or person with disabilities) to keak_vr@hotmail.com
WE SCHEDULE DRIVER
TAXI TO PATTAYA
THB 1,200,-
inc. Toll
Pattaya to Suvarnabhumi or
Suvarnabhumi to Pattaya is
same price.
CAR FLEET OF PATTAYA AIRPORT TRANSPORTATION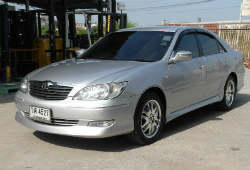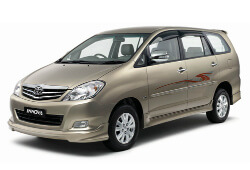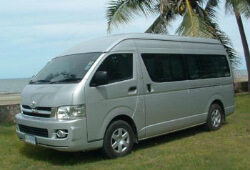 Keak Pattaya Taxi Service
WE PROVIDE TAXI AND MINIBUSES TO BANGKOK & AIRPORT
AND TO EVERY CORNER OF THE COUNTRY
TAXI FROM SUVARNABHUMI AIRPORT
From
To
Vehicle
Oneway
Roundtrip
Suvarnabhumi Airport
Pattaya
Taxi
1,200
-
Suvarnabhumi Airport
Pattaya
Small Van
1,500
-
Suvarnabhumi Airport
Pattaya
Minibus
2,000
-
Suvarnabhumi Airport
Bangkok City
Taxi
900
-
Suvarnabhumi Airport
Bangkok City
Small Van
1,200
-
Suvarnabhumi Airport
Bangkok City
Minibus
1,500
-
Suvarnabhumi Airport
Ban Phe Pier (Koh Samet)
Taxi
2,500
-
Suvarnabhumi Airport
Ban Phe Pier (Koh Samet)
Small Van
2,800
-
Suvarnabhumi Airport
Ban Phe Pier (Koh Samet)
Minibus
3,500
-
Suvarnabhumi Airport
Chonburi
Taxi
1,000
-
Suvarnabhumi Airport
Chonburi
Small Van
1,500
-
Suvarnabhumi Airport
Chonburi
Minibus
2,000
-
Suvarnabhumi Airport
Hua Hin
Taxi
2,500
-
Suvarnabhumi Airport
Hua Hin
Small Van
2,800
-
Suvarnabhumi Airport
Hua Hin
Minibus
3,500
-
Suvarnabhumi Airport
Koh Chang (Ferry)
Taxi
4,500
-
Suvarnabhumi Airport
Koh Chang (Ferry)
Small Van
5,000
-
Suvarnabhumi Airport
Koh Chang (Ferry)
Minibus
5,500
-
Suvarnabhumi Airport
Koh Chang (Hotel) - Not include ticket
Taxi
5,000
-
Suvarnabhumi Airport
Koh Chang (Hotel) - Not include ticket
Small Van
6,500
-
Suvarnabhumi Airport
Koh Chang (Hotel) - Not include ticket
Minibus
7,500
-
TAXI TO / FROM U-TAPAO
From
To
Vehicle
Oneway
Roundtrip
U-Tapao Airport
Pattaya
Taxi
800
-
U-Tapao Airport
Pattaya
Small Van
1,000
-
U-Tapao Airport
Pattaya
Minibus
1,500
-
U-Tapao Airport
Bangkok Ciry
Taxi
2,100
-
U-Tapao Airport
Bangkok Ciry
Small Van
2,700
-
U-Tapao Airport
Bangkok Ciry
Minibus
3,500
-
TAXI TO / FROM PATTAYA
From
To
Vehicle
Oneway
Roundtrip
Pattaya
Suvarnabhumi Airport
Taxi
1,200
-
Pattaya
Suvarnabhumi Airport
Small Van
1,500
-
Pattaya
Suvarnabhumi Airport
Minibus
2,000
-
Pattaya
Bangkok City
Taxi
1,400
-
Pattaya
Bangkok City
Small Van
1,700
-
Pattaya
Bangkok City
Minibus
2,500
-
Pattaya
Chonburi
Taxi
1,200
-
Pattaya
Chonburi
Small Van
1,500
-
Pattaya
Chonburi
Minibus
2,000
-
Pattaya
Bangsean
Taxi
1,200
-
Pattaya
Bangsean
Small Van
1,500
-
Pattaya
Bangsean
Minibus
2,000
-
Pattaya
Don Muaeng Airport
Taxi
1,700
-
Pattaya
Don Muaeng Airport
Small Van
2,000
-
Pattaya
Don Muaeng Airport
Minibus
2,700
-
Pattaya
Ban Phe Pier (Koh Samet)
Taxi
1,200
-
Pattaya
Ban Phe Pier (Koh Samet)
Small Van
1,500
-
Pattaya
Ban Phe Pier (Koh Samet)
Minibus
2,000
-
Pattaya
Koh Chang (Ferry)
Taxi
3,000
-
Pattaya
Koh Chang (Ferry)
Small Van
3,500
-
Pattaya
Koh Chang (Ferry)
Minibus
4,000
-
Pattaya
Koh Chang (Hotel) - Not include ticket
Taxi
4,000
-
Pattaya
Koh Chang (Hotel) - Not include ticket
Small Van
4,500
-
Pattaya
Koh Chang (Hotel) - Not include ticket
Minibus
5,000
-
Pattaya
Rayong
Taxi
1,200
-
Pattaya
Rayong
Small Van
1,500
-
Pattaya
Rayong
Minibus
2,000
-
Pattaya
Samut Prakran
Taxi
1,500
-
Pattaya
Samut Prakran
Small Van
1,800
-
Pattaya
Samut Prakran
Minibus
2,500
-
Pattaya
Laem Chabang
Taxi
700
-
Pattaya
Laem Chabang
Small Van
1,200
-
Pattaya
Laem Chabang
Minibus
1,500
-
TAXI FROM Bangkok
From
To
Vehicle
Oneway
Roundtrip
Bangkok City
Suvarnabhumi Airport
Taxi
900
-
Bangkok City
Suvarnabhumi Airport
Small Van
1,000
-
Bangkok City
Suvarnabhumi Airport
Minibus
1,300
-
Bangkok City
Pattaya
Taxi
1,300
-
Bangkok City
Pattaya
Small Van
1,700
-
Bangkok City
Pattaya
Minibus
2,500
-
GOLF CLUB
From
To
Vehicle
Oneway
Roundtrip
Pattaya
PATTAYA COUNTRY CLUB
Taxi
600
1,500
Pattaya
PATTAYA COUNTRY CLUB
Minibus
800
2,000
Pattaya
PHENIX GOLF
Taxi
600
1,500
Pattaya
PHENIX GOLF
Minibus
800
2,000
Pattaya
BANG PHRA INTL.
Taxi
800
1,600
Pattaya
BANG PHRA INTL.
Minibus
1,000
2,500
Pattaya
EASTERN STAR
Taxi
700
1,600
Pattaya
EASTERN STAR
Minibus
1,000
2,500
Pattaya
GREAT LAKE
Taxi
800
1,500
Pattaya
GREAT LAKE
Minibus
1,000
2,500
Pattaya
GREEN VALLEY
Taxi
800
1,500
Pattaya
GREEN VALLEY
Minibus
1,000
2,500
Pattaya
ST.ANDREWS
Taxi
800
1,500
Pattaya
ST.ANDREWS
Minibus
1,000
2,500
Pattaya
KHAO KHIEW
Taxi
800
1,500
Pattaya
KHAO KHIEW
Minibus
1,000
2,500
Pattaya
LAEM CHABANG INTR
Taxi
700
1,500
Pattaya
LAEM CHABANG INTR
Minibus
1,000
2,500
Pattaya
CRYSTAL BAY
Taxi
800
1,800
Pattaya
CRYSTAL BAY
Minibus
1,000
2,500
Pattaya
NOBLE PLACE GOLF RESORT
Taxi
1,000
1,800
Pattaya
NOBLE PLACE GOLF RESORT
Minibus
1,500
2,500
Pattaya
PLUTALUANG GOLF COURS
Taxi
800
1,600
Pattaya
PLUTALUANG GOLF COURS
Minibus
1000
2,500
Pattaya
SIAM COUNTRY CLUB (OLD COURS)
Taxi
500
1,500
Pattaya
SIAM COUNTRY CLUB (OLD COURS)
Minibus
800
2,000
Pattaya
SIAM COUNTRY CLUB (WATERSIDE)
Taxi
500
1,500
Pattaya
SIAM COUNTRY CLUB (WATERSIDE)
Minibus
800
2,000
Pattaya
SIAM COUNTRY CLUB (PLANTATION)
Taxi
500
1,500
Pattaya
SIAM COUNTRY CLUB (PLANTATION)
Minibus
800
2,000
Pattaya
SRIRACHA INTERNATIONAL
Taxi
800
1,500
Pattaya
SRIRACHA INTERNATIONAL
Minibus
1,000
2,500
TAXI TO PATTAYA AND FROM PATTAYA